Kurdish Dancing as Resistance: From Govend to Ballet
By Wan Issa
Kurdish culture is not only ancient and vibrant, but also holds a variety of elements that display its complexity and diversity. A powerful example of this diversity is that of Kurdish dîlan (dance) with its many local and regional varieties. For many Kurds, dancing is considered to be the essence of cultural identity and a fundamental part in not only defining what it means to be a Kurd, but preserving everything that legacy entails.
There are several dancing types which represent Kurdish folklore and heritage. The traditional dances are Govend and Helperkê. These dances are performed by a group of people holding hands, shaking their shoulders, and following organized and intricate leg movements by pursuing a consistent musical rhythm. However, due to the contact with other cultures, Kurdish people are able to perform other prominent dance genres as well. For example, belly dancing, which is a Middle Eastern and ancient Egyptian dance is quite popular, while others prefer dancing ballet that traces back to the Renaissance in Europe.
In general, for Kurdish people dancing is significant because it can facilitate social harmony, promote community bonds across the borders dividing Kurdistan, and translate their emotions of freedom, happiness, and even pain, into beautiful rhythmic movements. Dancing is a form of cultural self-expression that continues to set the Kurds apart from the other ethnic and religious groups that they co-exist with. Scholars have argued that:
"Dancing as a form of resistance can create social harmony among those in a group while disrupting the ones outside of the group. Often members of the out group are the ones in power, while members of the in group use dance to resist, create and wield their own form of power."
Perhaps as a result, this Kurdish cultural element in identifying the Kurds as separate, has also been a source of oppression and marginalization. The Kurds represent and perfectly embody the famous phrase attributed to Emma Goldman, that "If I can't dance, I don't want to be a part of your revolution." Dancing for the Kurds has always been present most prominently throughout even the most painful periods of their long and tragic history. Kurdish fighters are often seen on the frontlines representing their aspirations for life, hope, freedom and democracy through their Helperkê or Govend.
In this article, the importance of dancing for Kurdish people will be illustrated, from the cultural importance of Govend, to the significance of ballet dance for Kurdish women.
The Eternal Charm of Govend
In analyzing the process of why dancing emerged in Kurdish culture in the first place, we can interpret that it arose from certain psychological factors. For Kurds, dancing is a symbolic act designed to fulfill aspirations such as national identity, patriotism, resistance, and the celebration of love, life and joy. Nonetheless, it may also represent other emotions such as pain, despair, or even grief during funerals of martyrs. Crucially, during periods of war and conflict, dancing is used as a symbol of national identity and resistance against the oppressors.
Whenever there is a special occasion, Kurds link together and perform Govend in groups, with the possibility of an individual also dancing alone to showcase their talents before the group. Dancing is something inherent in the Kurdish identity, even when a person does not know how to dance, it is expected that they seek to learn the movements. My earliest memories are filled with images of young Kurdish women and men learning the steps to be skilled in Govend and preparing themselves for weddings or celebrations.
Many friends and relatives have mentioned to me that when they dance Kurmancî or Şêxanî (two Kurdish dances) they feel like they are going beyond time and space, flying with the music, while their heart is filled with joy. In the four regions of Kurdistan (Bakur, Başûr, Rojava, and Rojhilat) there are hundreds of dances, and many are originally derived from one type of Govend, due to its circulation between different Kurdish cities and villages.
Kurdish dances also derive from the energy of powerful elements in nature. These are of important value in Kurdistan, including that of fire, mountains, rivers, and the sun. For Kurds, gathering around a fire and performing Govend to celebrate Newroz, for example, represents pride in their heritage and a commitment to honor their Kurdish identity. Moreover, Kurdish people characterize themselves as 'warm-blooded' people, feeling like the warmth of the mountains and fire live and are ignited within their bodies and souls as they reflect these features through dancing in unison. The communal nature of Kurdish dancing is also essential here. Kurds usually dance in groups while holding hands or locking fingers and creating circles and semi-circles. At the end of the line a person will typically spin a scarf, akin to a waving a flag to inspire the others. Hence, the Kurdish Govend or Helperkê is also illustrating their collective identity, shared values, and defiant culture. According to Fernández (2002):
"Govend, having this commemorative power, engenders a deep bond between its practice and the members of the community, an attachment to which the intensity of dancing at wedding celebrations testifies."
Kurdish Ballerinas
Kurdish women have historically played a powerful role in the creation of the Kurdish cultural identity and the advocation of its more progressive elements. Other than Kurdish singers, painters, and traditional dancers, there are ballerinas who aim to add a Western style of dancing to the Kurdish culture. In doing so, they aim to contest the stereotypical image of Kurdish culture being limited to its own national characteristics.
Princess Leyla Bedirxan (1903-1986) was the first Kurdish ballerina who performed in prestigious European ballet houses and theatres during the 1920s and 1930s. She came from the renowned Bedirxanî family, a noble Kurdish family who played an essential role in preserving Kurdish identity and culture in Cizîra Botan in Northern Kurdistan (southeast Turkey). For instance, Leyla's cousins Mîr Celadet Bedirxan and Mîr Kamîran Bedirxan devoted themselves to the development of Kurdish language and journalism.
Leyla Bedirxan was born in Istanbul in 1903. Her father Abdürrezak Paşa Bedirxan was a Kurdish activist during the Ottoman Empire's rule. Her mother Henriette Hornik was an Austrian-Jewish dentist from Vienna. Her father sought support from imperial Russia because Russia at the time was trying to establish contact with the Kurdish communities in the Ottoman Empire since the 1850s (Barbara Henning, 2018). Leyla's father was eventually exiled to Tripoli (Libya) between 1906 and 1910 because of his political activism. Later, Leyla travelled with her mother to Egypt where she grew up in the palace of the Khedive tributary state. After WWI, Leyla entered the prestigious boarding school Montreux in Switzerland to pursue her education. After her graduation she studied at a dance school in Vienna, Austria. In 1927, she went on a tour in the United States, and in 1929-30s she embarked on European tours to perform on the most prominent stages such as La Scala Opera House in Milan, Italy in 1932.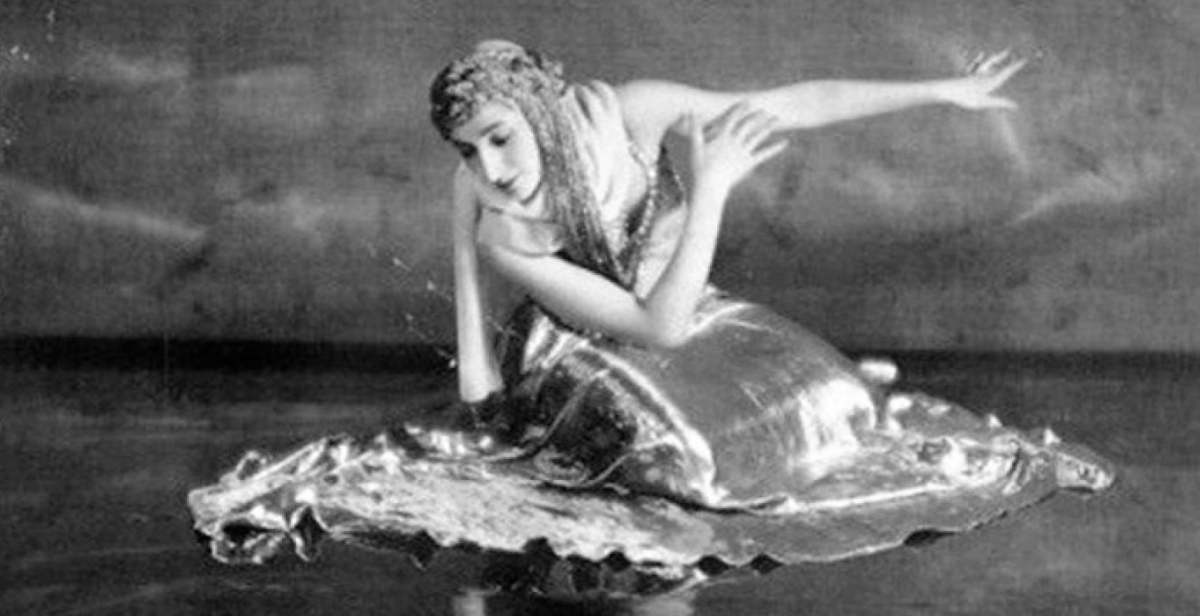 Leyla was famous for her unique oriental style in creating movements derived from the Middle Eastern perspective of dancing. The European audience was impressed with her ability to combine two different cultural backgrounds into an astonishing artistic performance. Leyla proved her uniqueness through her personal charisma and distinctive contribution to the art of ballet. She endeavored to break the shackles of exile through her unprecedented style and exceptional skills in her ballet career. After WWII Leyla became a dance instructor for young girls and opened her own ballet studio in Paris and continued to live there until she passed away in 1986.
Leyla's career illustrates a fundamental side of the classic mentality of Kurdish women and her cultural heritage. It could be interpreted that Leyla provided a resonance for Kurdish dancers' voices back in the 20th century.
Today there are other Leylas who aim to continue her path. Leyla Lois, 33, is a Kurdish-Celtic poet, ballerina, and ballet educator based in Australia. She stated in a recent interview that:
"As an adult, I really enjoyed revisiting these stories from my childhood, King Arthur and Merlin, Blodeuwedd, owl goodness, from my Welsh side and the legend of Shahmaran, snake goddess, from my Kurdish side… I'm inspired by the strength and the beauty of my ancestral cultures, and many of these legends emerge in my poetry and choreography."
A century after Bedirxan first took the stage, another Kurdish woman Nazik Al-Ali has carryied on her legacy. Al-Ali, a 23-year-old Kurdish ballerina from Qamişlo, Western Kurdistan (northeast Syria) made news around the world when she performed on Qamişlo's empty streets during the Covid-19 pandemic. Her message was to spread peace during times of fear and despair through her ballet.
Nazik Al-Ali aspired to break certain prevalent stereotypes amongst Kurdish society. For instance, she wanted to negate the argument that Kurdish women are introverted and are disconnected from their bodies due to a conservative culture of shame and taboo gender roles. In her interview with Medya News, Al-Ali stated that:
"Despite the devastating war and darkness created by the deadly coronavirus pandemic, my message from that dance was a message of peace and hope… My dance in the streets of my city was in a black dress, and in the absence of good people from those places. It was a cry of defiance from my body and soul to challenge the killers of life. To return the soul to our beautiful streets, to end the war, the elimination of the pandemic, and to offer a little hope in life to overcome the complexities of the era."
Nazik's performance on the street was an act of rebellion against the claim that women should remain "decent" and not show their visible feminine characteristics and aspirations in public, especially in free and sensual dance movements like ballet. In the words of Martha Graham, "The body says what words cannot." For the Kurdish community dancing is one of the few instances in which collective emotions of pain, joy, hope and struggle are represented through the body.
Nazik represents one example of many dancers around the world who use their performances to defy the social and political dominant powers in the world. In Rojava, the Kurdish YPJ (Women's Protection Units) fighting ISIS on the front lines were often seen dancing as a powerful representation of their resistance against the extremist views of the terrorist organization who wanted them hidden away, shrouded, silent, and unseen.
Dancing to be Seen and Heard
In a similar vein, the preservation of Kurdish folkloric dances in the diaspora provides an example of the strong bond that Kurdish people establish with their cultural heritage. By transmitting the traditional customs and beliefs about their culture to the following generations, the Kurdish community in the diaspora establish their presence and spread it across the host communities.
For instance, as a consequence of the Kurdish political migration to Germany, there is an annual festival called Mîhrîcana Govendên Kurdistan. This festival takes place every year in a different city in Germany on the Pfingsten (Pentecost) weekend. People celebrate in a parade and there is a dance competition, which is the main component of the festival (Habibe Şentürk, 2021). Such festivals act as sites of resistance, community, and empowerment for migrant and displaced people and marginalized communities in the diaspora. According to Şentürk, 2021:
"Mîhrîcan, in this sense, demonstrates that folklore can also be used as resistance to hegemonic discourses and can empower a community. Mîhrîcan is an aesthetic form of inventing a tradition collectively by repurposing traditions from the homeland. By keeping the first generation together and attracting the second generation to learn and practice the dances of Kurdistan, the festival provides a space for community resilience."
Dance is an important tool for collective empowerment, unity and cohesiveness. In the example of African American performers, dance activism has become a powerful component of the Black Lives Matter movement. Hence, the activists and protestors have used their dance as a mechanism to rebel against racist ideologies. Dance as struggle against oppressive ideologies can be deeply liberating for a marginalized community and enforce boundaries of resistance both across and between communities, bodies, and values. As Agnes de Mille, an American dancer and choreographer, has argued "The truest expression of a people is in its dance and its music. Bodies never lie." Other examples of dance as resistance include the Bomba, which is a form of dance and music originating in Puerto Rico as a result of the trans-Atlantic slave trade.
Similarly, on the other part of the world, many women in Iran and occupied Eastern Kurdistan are struggling to dance in public. After the murder of Jîna Amini by the religious morality police, many Kurdish and Iranian women have performed dances and dedicated them to the struggling women in Iran. Many of these women were arrested simply for posting clips of their dance performances online, like the Iranian 18-year-old Maedeh Hojabri.
For the Kurds, dancing is an act of freedom, self-representation, identity, and self-love. Many Kurdish communities however remain deeply ingrained in conservative cultural values that denies the fact that women play a fundamental role in reviving the physical culture of a society. Through promoting dancing in its various genres including ballet, Kurdish women have access to a powerful form of self-expression that can transcend their fears, uncertainties, and daily concerns. However, this perspective is not widespread enough across Kurdish society and many cultural and patriarchal barriers remain.
The German philosopher Axel Honneth (1995) highlighted the importance of self-love and self-respect through receiving a reciprocal understanding and the achievement of recognition of each member in society in his book Struggle for Recognition. According to Honneth, misrecognition or the lack of recognition is the origin of social conflicts. Because to be recognized in society is to be acknowledged by the members of that society as an individual who has certain beliefs, values, and cultural traditions. When an individual is being marginalized and stigmatized based on their gender, culture, or traditions, they are simultaneously being misrecognized and essentially erased and dehumanized. Hence, Kurdish women due to the complex geopolitical and historical factors facing the Kurds, are doubly mistreated and misrecognized. As an act of defiance and resistance, women tend to dance to free themselves from the socio-political pressures that they face.
Many Kurdish people are now seeking to break the imagined stereotypical views that the international community has created in defining them. For example, regarding them as a nation without a state, being displaced and deprived from their rights or as a community who lacks a concrete and unified identity and voice. The atrocities that Kurds have lived through are undeniable, however, their culture, folklore, and heritage is much stronger and bigger than the combined decades of tragedies and violence they have endured. Dancing has served as a powerful mode of resistance, struggle, and survival for the Kurds. For as long as Kurds can dance, they can  resist.
References
Fernández, S. I. (2022). The Commemorative Power of Govend Dances for a Kurdish Community in Transition. The World of Music, 11(2), 91–112. link 
Haider, A. (2018). The most Dangerous Dances in History. Published on 11.07.2018 for BBC. link
Hendricks, A. (2022). What is Dance Activism?. Published on 07.07.2022 on JSTOR. link
Henning, B. (2018). Narratives of the History of the Ottoman-Kurdish Bedirhani Family in Imperial and Post-Imperial Contexts Continuities and Changes. University of Bamberg Press Bamberg, 2018. Band 13 Bamberger Orientstudien.
Honneth, A. (1995). The Struggle for Recognition: The Moral Grammar of Social Conflicts, MIT Press, 1995, Ch. VI.
Kurdish Archive & Documentation Center (KADC), Leyla Bederkhan. link
Ibrahim, I. (2021). Nazik Al-Ali resists terror and Covid-19 with ballet. Medya News. link
Şentürk, H. (2021). The Politics of Dance and the Poetics of Space: Kurdish Dances in Germany. A dissertation submitted to the Institute of Cultural Anthropology/European Ethnology, Georg August University Göttingen. link
Van Wilgenburg, W. (2021). Kurdish-Celtic ballet dancer finds inspiration in her ancient heritage. Kurdistan 24. link